Royal Yacht Wedding Fayre
November 07, 2016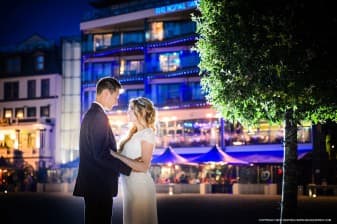 Copyright Nick Despres
At The Royal Yacht, turning your wedding dreams into reality is our speciality.
From the smallest and most intimate gathering, to the largest and most extravagant affair, our wedding packages are designed to guide you through the creation of your special day. With luxurious options to suit any budget, you will most certainly find the right offering for your requirements here.  We are able to provide the perfect setting for your wedding.
Please join on Sunday 26th February 2017, where we host many of our suppliers who will work with you and our wedding team to create your vision.
We are open from 12.30 until 16.00 on the day, and if the date/time does not suit- please feel free to contact Christine Hart, our Sales Manager on 01534 720511 or [email protected] who would be delighted to arrange a show-around for a time of your convenience.