World Travel Awards 2022
The Royal Yacht is delighted to have won 'Jersey's Leading Hotel' at the World Travel Awards 2022 in Mallorca. 
The gala ceremony was held in Mallorca at the Hilton Mallorca Galatzo Hotel on Saturday 1st October. The Royal Yacht was awarded 'Jersey's Leading Hotel' for the 6th time (previously claiming the award in 2020, 2018, 2012, 2011 & 2010).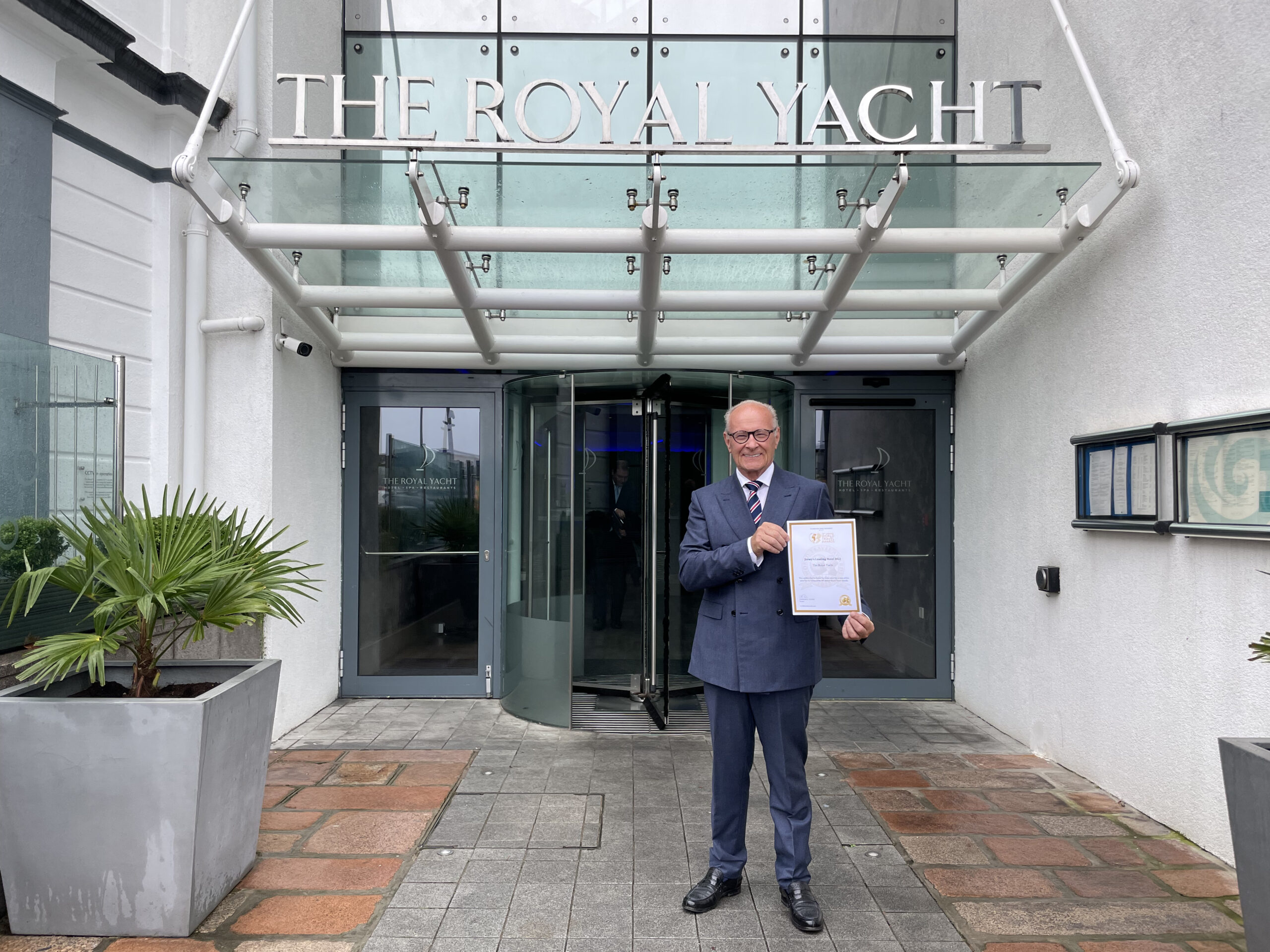 Mr Vieira, Hotel General Manager, pictured with the World Travel Award Certificate
The World Travel Awards serves to acknowledge, reward and celebrate excellence across the global travel and tourism industry. Each year the World Travel Awards acknowledge the world's best hotels in a multitude of different categories. According to Hospitality Net 'the WTA brand is recognised globally as the ultimate hallmark of quality, with winners setting the benchmark to which all others aspire'.
General Manager, Mr. Vieira said "It's an honour to receive the award for 'Jersey's Leading Hotel' at the World Travel Awards once again. It has been a busy year for the hotel. We are delighted to have been recognised by our guests, industry partners, friends and followers and thank them greatly. This award is a display of the continu­ed consistency, hard work and level of service shown by all our staff and it is with great pride that these acknowledgements are announced."