The Grand Gorilla Auction
Re-Wilding and The Royal Yacht Hotel 
This year it is 60 years since Gerald Durrell established the Jersey Zoo, with its main objective to save endangered species from extinction.  In a way to celebrate this milestone, Durrell's team led by CEO Dr Lesley Dickie launched a re-wilding initiative to create the largest public art trail up to date on the island with a view to get children away from their computer games and entice families out of their homes to have fun going on an island search for a total of 85 silverback and young gorillas and get them more connected to nature. As part of the campaign they aimed to raise critical funds needed to build a new state of the art home for their troop of Gorillas. The troop of gorilla sculptures were painted by many renowned local and international artists, some of who travelled from all parts of the globe to do so, although the smaller gorillas were painted by many of the island local schools and communities.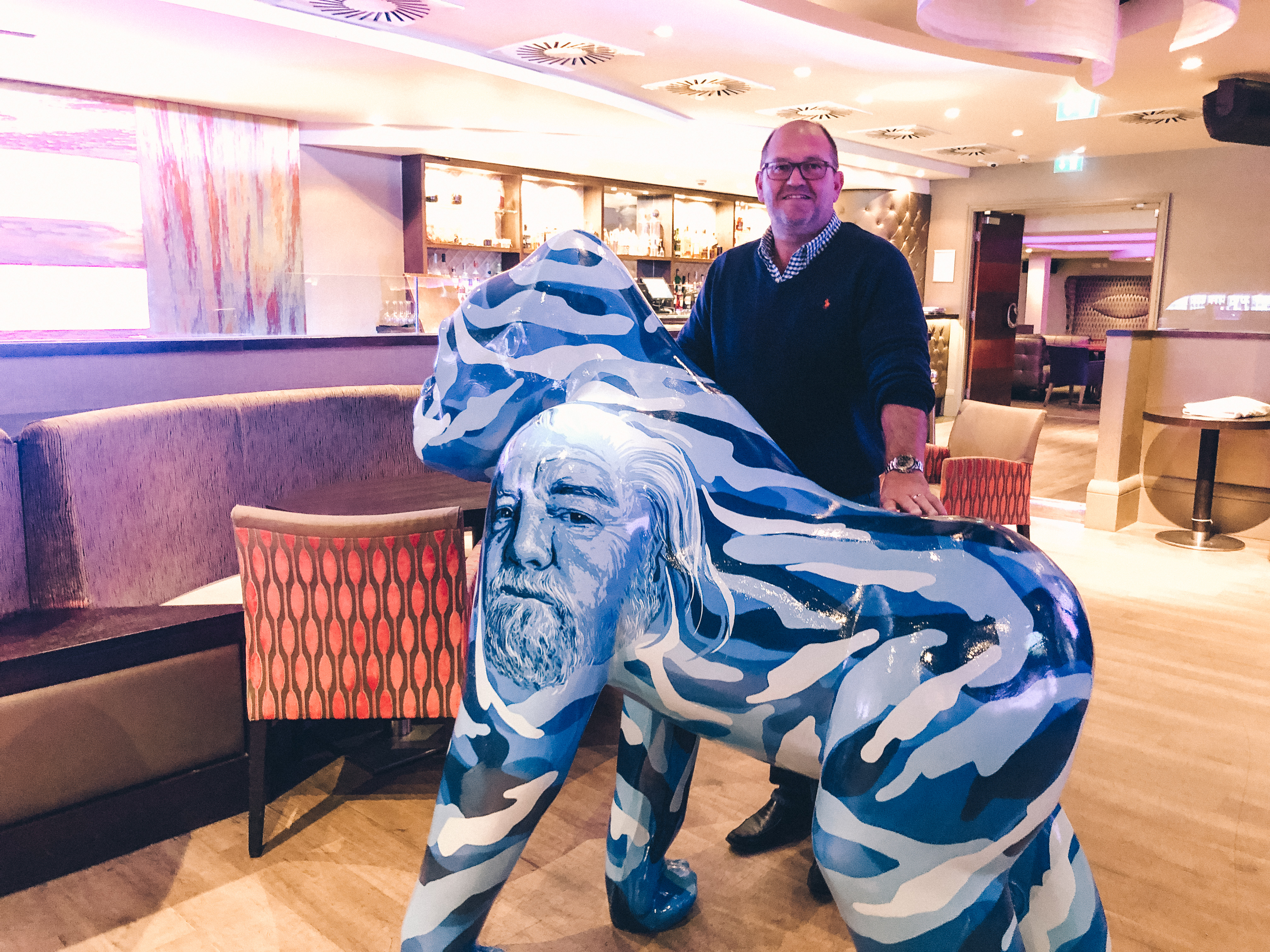 Durrell approached The Royal Yacht Hotel, to see if they might be interested in sponsoring one of the gorillas.  James Taylor and his family Geraldine, Charlie and Cara are very passionate believers in what Durrell are trying to achieve. Therefore, James, who is the Chairman and Chief Executive Officer of the Hotel had absolutely no hesitation in getting on board with this initiative.  Furthermore he was not just prepared to sponsor a gorilla, he was delighted to make a large donation becoming one of the project official suppliers. 
We were invited to the launch of the trail at the zoo, to choose a gorilla for sponsoring and there was one that stood out amongst the rest "That Elusive Dodo", created by the extremely talented portrait artist Oliver Winconek.  This amazing gorilla had a portrait of Gerald Durrell on one side and a Dodo on the other, which is so symbolic to the zoo.  The Royal Yacht Hotel has been delighted to have its name attributed to this magnificent, beautifully painted gorilla, which James and family have become very attached to themselves. 
The gorillas were situated in various areas all around the island and on 27th July, many families and visitors set off on the 77 day trail to find them and literally tens of thousands of photos were taken, many of which were published on the Durrell website and social media. Stephen Wilson, our Facilities and Maintenance Manager (pictured below) even went on a 11-week quest around our beautiful island in pursuit of the Elusive Dodo, (The Royal Yacht Hotel Gorilla) discovering the 40 silverback gorillas and 45 young ones. James always felt that this re-wilding initiative would be a great success, however he believes that this has gone way beyond anyone's expectations.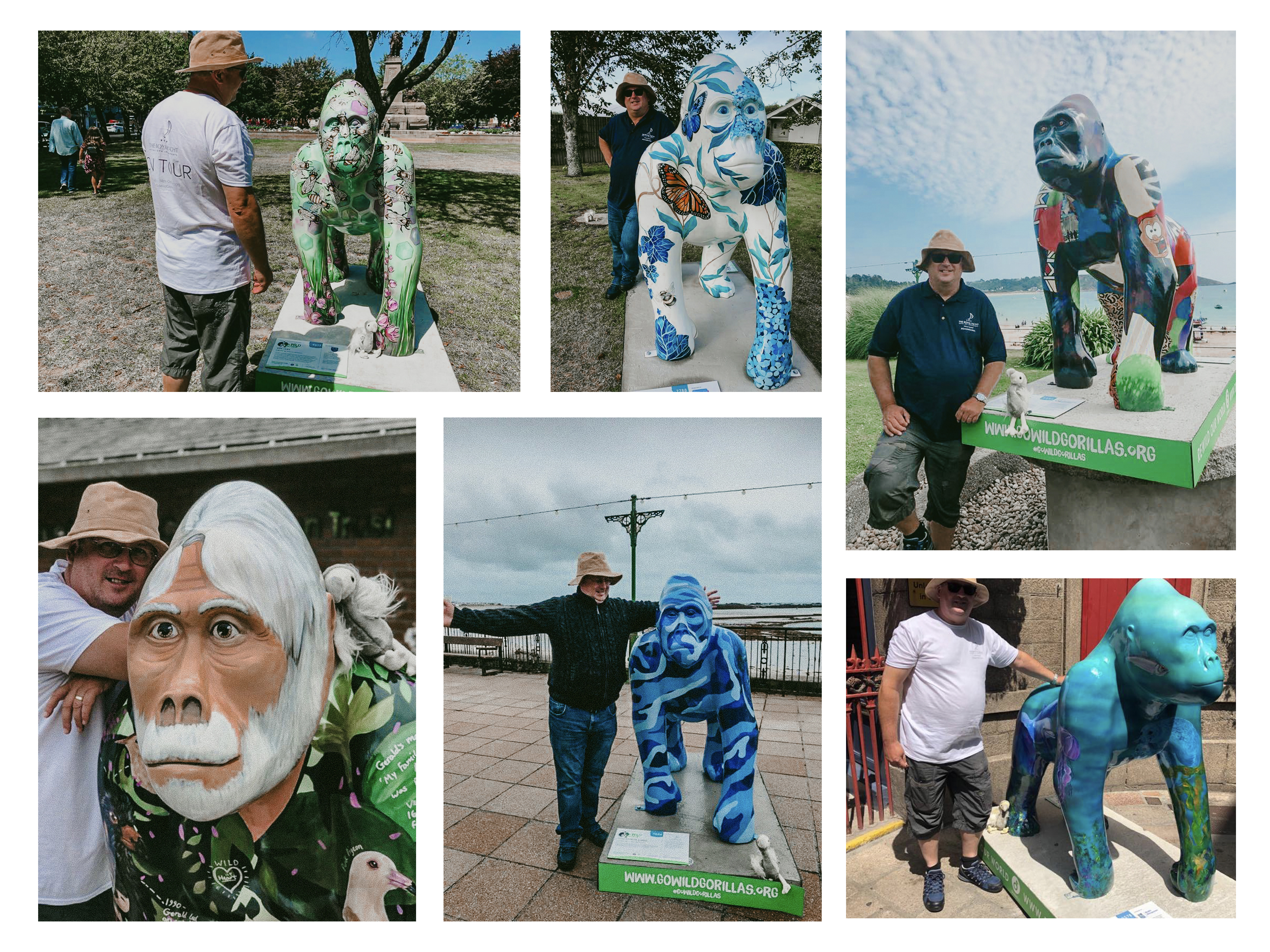 Now that the gorilla trail has finished, the gorillas were auctioned off on the 6th November 2019 by celebrity auctioneer Charles Hanson at The Royal Yacht Hotel.  This was publicised and live streamed for all to participate in, and bids came in from all over the world for these magnificent works of art, raising a total of £1,146,500, which will help in achieving Durrell's vision for a wilder, healthier and more colourful world.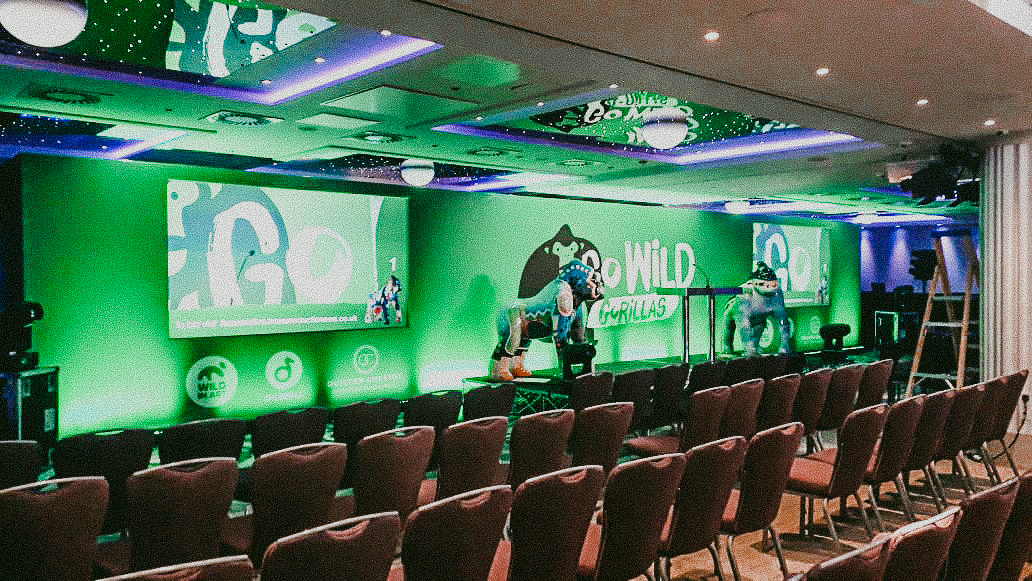 James would like to congratulate Durrell on their incredible achievement, which means that the gorillas in the zoo will now get a new home.  James would also like to give special thanks to Jacqueline McDermott & Steve Wilson for all of their hard work with this project.