Tortoise Takeover 2023
The Royal Yacht are delighted to be an Official Trail Sponsor for the Durrell Jersey Zoo Tortoise Takeover 2023. 
In association with Wild In Art, Durrell has a total of 50 large tortoises located at various spots around the island, to create the 'Tortoise Trail'. The trail launched on Saturday 1st July and will run until 31st August before all the tortoises head up to Jersey Zoo for the farewell weekend from 14th – 17th September.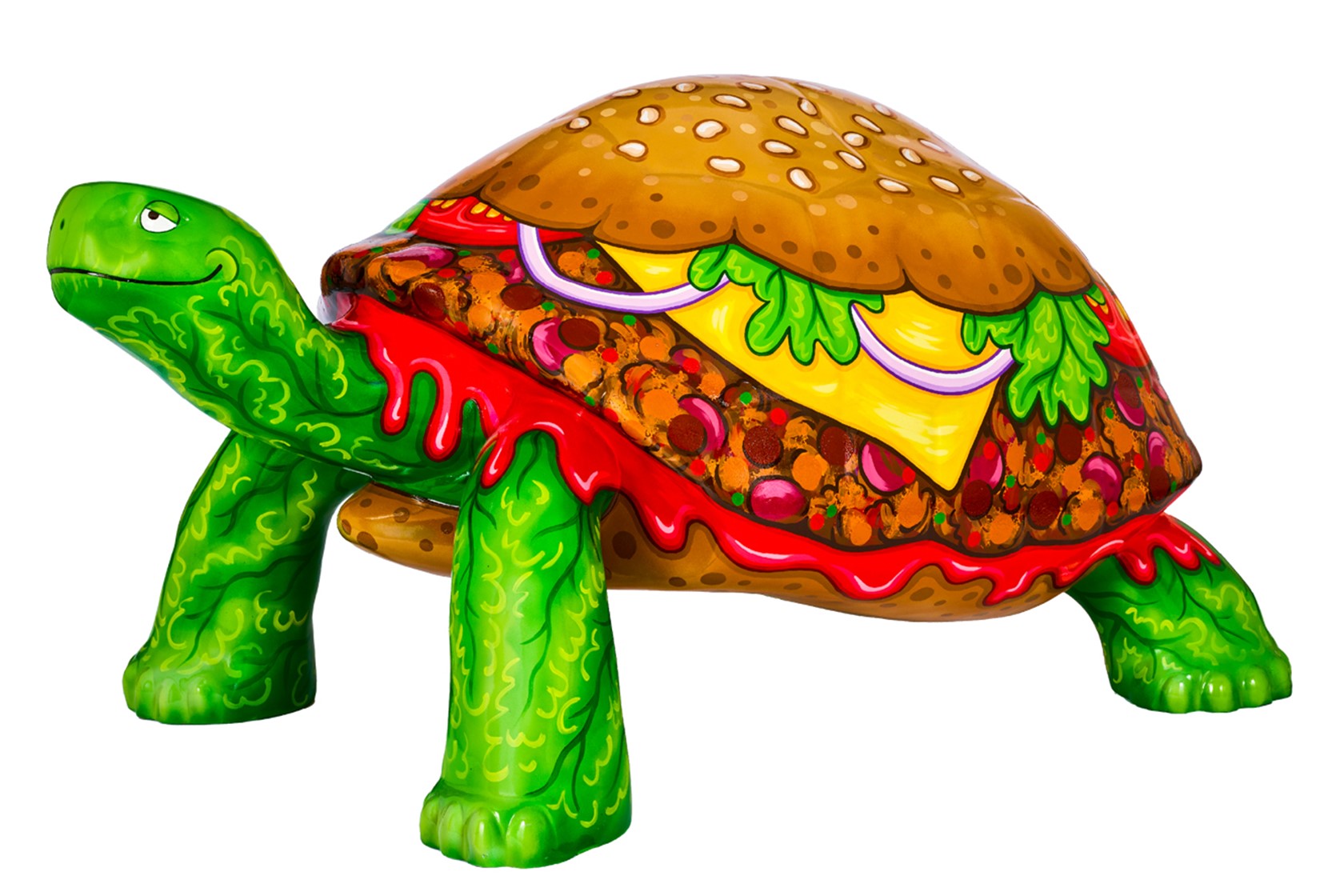 Our tortoise: 'Not Fast Food' 
Artist: Donna Newman
We are delighted to unveil our very own tortoise. Located on Queen Street. It's big, it's bold and it's covered in ketchup! A fun play on words, 'Not Fast Food' transforms the sculpture into a giant burger. The larger-than-life sesame seed buns are filled with scrumptious salad and look good enough to eat. Created by artist Donna Newman of Eden Designs Murals who works with schools across the Midlands to transform their learning environments with her vibrant artwork. She brings colour and life through her playful designs.
On 21st September, all the giant tortoises will go under the hammer at auction, held at The Royal Yacht, with celebrity auctioneer Charles Hanson. The auction is to raise vital funds to help build a new Tropical House at Jersey Zoo. The Reptile and Amphibian House at Jersey Zoo is home to some of the most endangered species that Durrell works with, but is in urgent need of improved and more sustainable facilities.