Introducing 'Casa Sirocco'
On Friday 8th April we are introducing a new night in Restaurant Sirocco. Say hello to 'Casa Sirocco', getting you in the weekend mood, from the 1st floor of The Royal Yacht Hotel. 
Live DJs will provide the evening entertainment as you enjoy the delicious dishes on offer from Restaurant Sirocco. You'll be feeling good vibes only by the end of the night! Click here to view the Restaurant Sirocco menu. Try our honey and soy glazed roast duck for two with Thai red curry, Asian vegetables and steamed rice.
Executive Chef, Inaka Weerasinghe, delivers Australasian inspired influence to Sirocco. Inaka says "the menu is designed to give people the opportunity to share different flavours and textures whilst enjoying local produce with key ingredients from the Australasian region. Although elevated to finer surroundings, the menu is inspired by the same flavours that made Zephyr so popular within our community".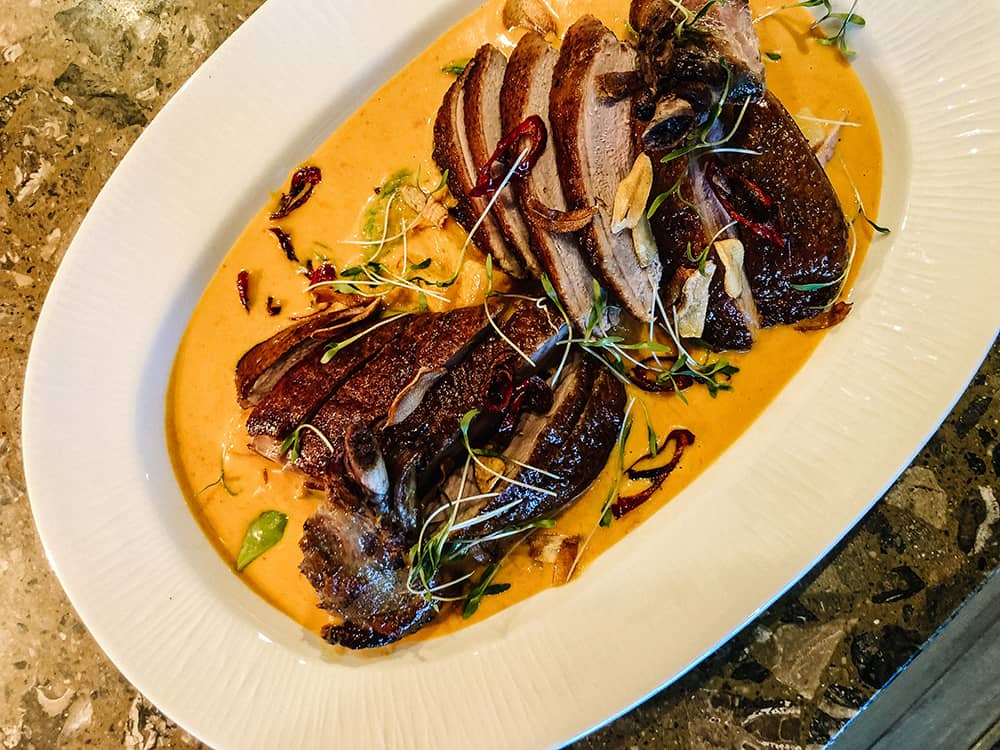 Resident DJ Craig Alder will be providing the soulful house and disco tunes from the decks on Friday 8th April & Saturday 16th April.
Craig says "we are all really looking forward to this new concept in Restaurant Sirocco aiming to put a little bit more fun into the start of your weekend". In terms of music "you can expect anything from soulful deep house to disco and a great selection of local DJ talent".
Book a table online here | Call 01534720511 to speak to our reservations team or email: [email protected]