Ready To Go Wild
To celebrate Durrell's 60th anniversary, The Royal Yacht, is very proud to be partnering with Durrell Wildlife Conservation Trust and Go Wild Gorillas as an Official Supplier on the Go Wild Gorilla Trail. The aim of this project is to raise funds for A new Gorilla House at Gerald Durrell's, Jersey Zoo.
On Saturday 27th July, the trail of life size gorillas will be launched around the island designed by various local & UK artists.
Stephen Wilson, our Facilities and Maintenance Manager, will go on a 11-week quest around our beautiful island in pursuit of the Elusive Dodo, (The Royal Yacht Hotel Gorilla) discovering the 40 silverback gorillas and 45 young ones. Join him on a trail of discovery and rewilding.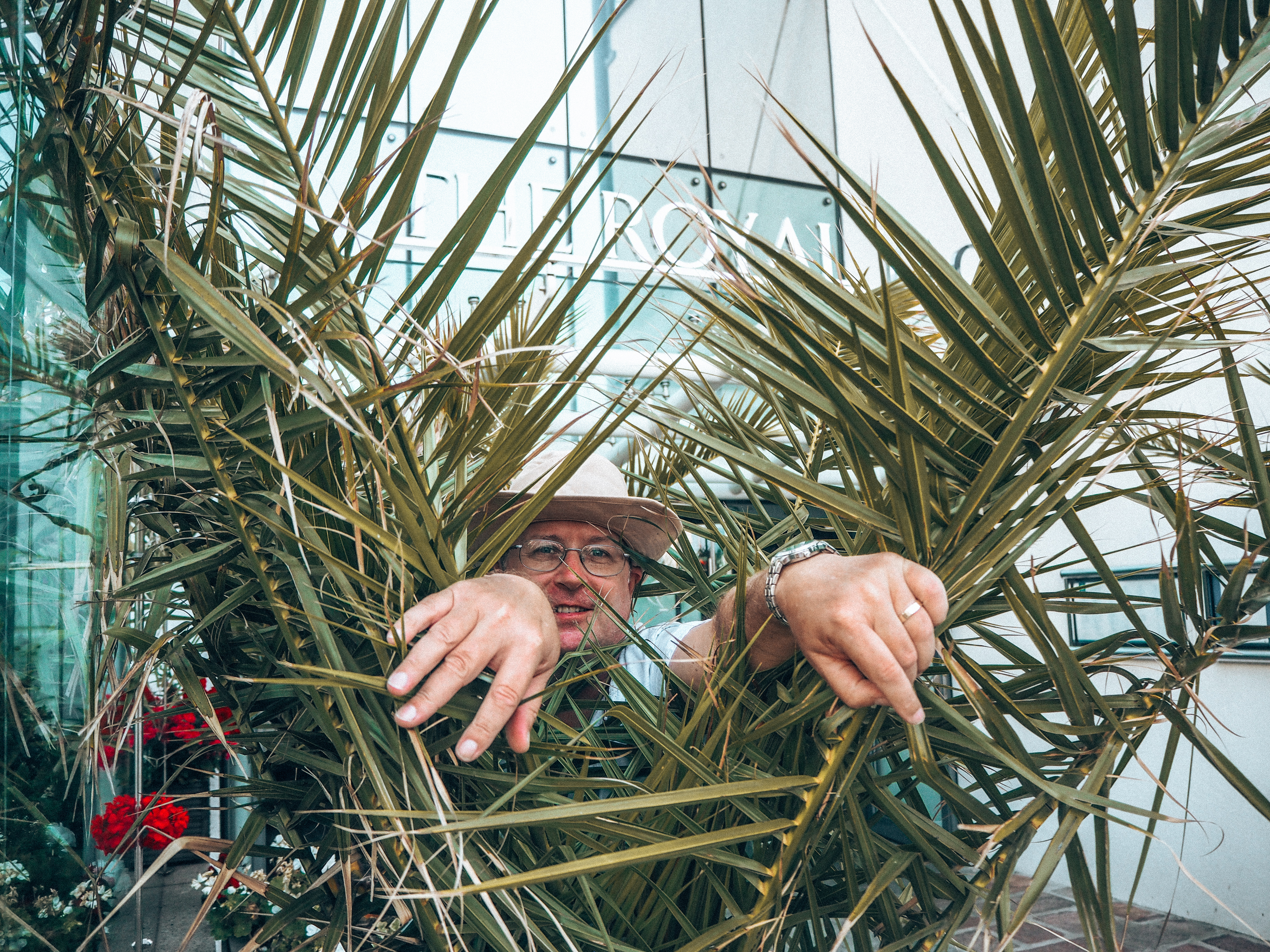 When did you first become interested in Gorillas?
I think the first time that I really became interested in Gorillas was back in 1986 when the 5 year old boy fell into the gorilla enclosure, making national news. It really fascinated me the way that Jambo acted so human like, protecting the young lad and genuinely seemed really concerned for him.  
 Do you have any involvement with the gorillas at the zoo?
I am a zoo volunteer, but unfortunately not. The gorillas are very lucky to have Chris, Mark and Laura taking extremely good care of them.  I always visit the gorillas whenever I am at the zoo though.  They are the most beautiful animals, I could watch them for hours.
 Tell us more about what Go Wild Gorillas is about?
Go Wild Gorillas is designed to encourage people to get out of their homes and follow the trail around the island, where there will be 40 life size gorillas painted by various incredible artists.  There are also 45 smaller size gorillas, which have been painted by schools etc. and are in various shops and establishments around town.  The aim is to raise funds to build a new home for the gorillas at the zoo.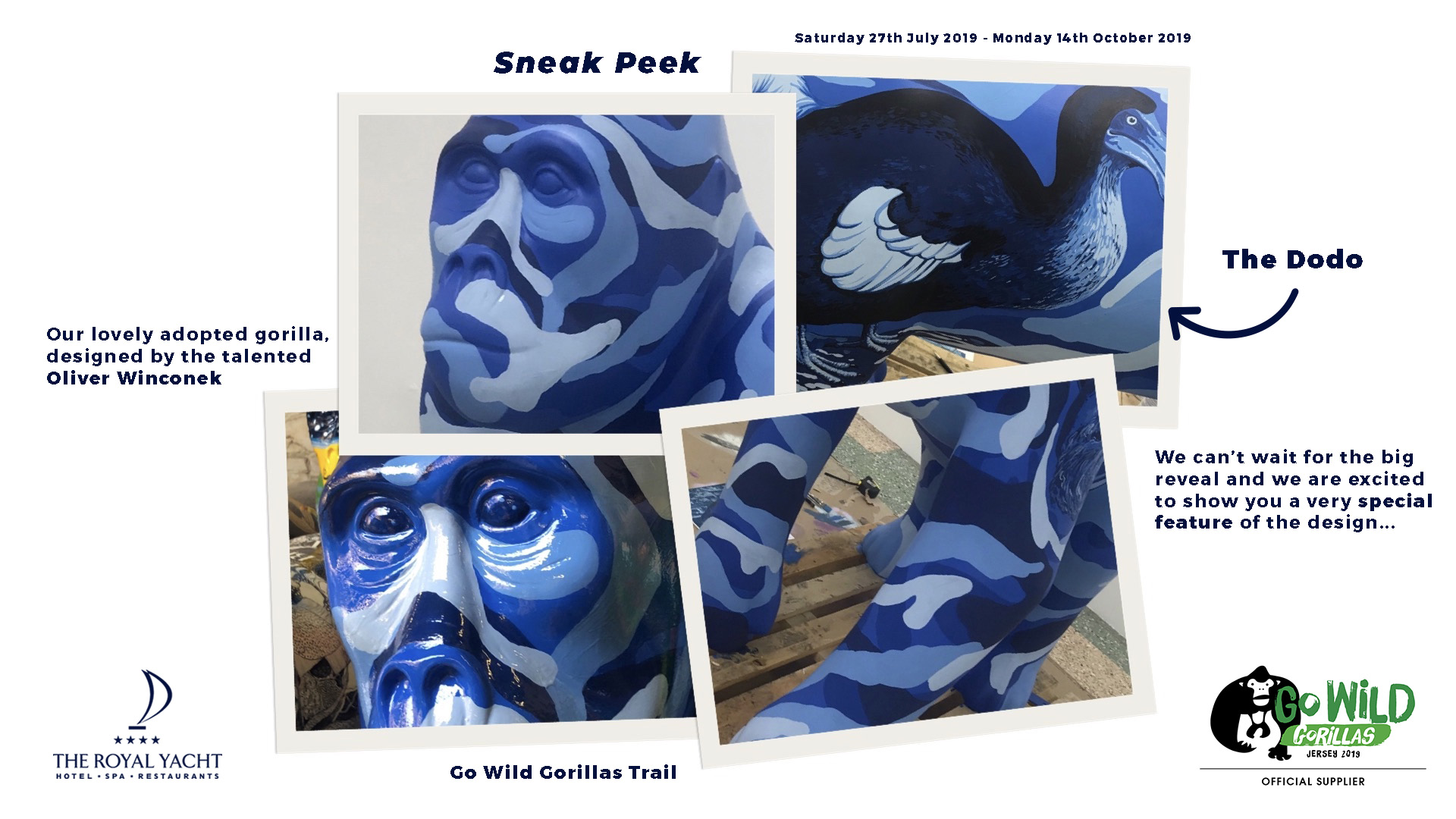 Why has The Royal Yacht Hotel got involved in this project?
The Jersey zoo approached the Hotel Sales Manager, Jacqueline McDermott, who in turn approached James Taylor, Hotel Chairman & CEO, to see if he might be interested in becoming a sponsor partner for a gorilla.  James is very passionate himself and a great support of the Durrell Trust and what they aim to achieve and had absolutely no hesitation in saying yes.  The final auction of the painted gorillas will also be held at the Royal Yacht Hotel.
 What has influenced you to become involved yourself?
This year it is 60 years since Gerald Durrell had the most AMAZING idea to establish a different type of zoo in Jersey, with a view to protect endangered species.  Last year, I was lucky enough to be given an invite to Durrell's strategy launch, where Dr Lesley Dickie, who is the zoo CEO, talked about rewilding and their initiative to get the young away from the television and their computer games, and encouraging them to having fun in the great outdoors.  It was at this conference where I heard Lesley talking about the Go Wild Gorillas and I have never heard anyone talk with so much passion.  She has done so much good at the zoo, she is becoming a bit of a hero of mine.  I am also very jealous of my wife Reka, as she is so lucky to work for the zoo and I think it is her who gives me my most inspiration.  She is very passionate about the zoo and I think this rubs off on me.
 Will you be doing the Go Wild Gorillas trail?
Yes.  Go Wild Gorillas is launching Saturday 27th July and I aim to find and be photographed by at least one gorilla a day, and you will be able to follow my journey across social media over the next 77 days, in my hunt to find the Royal Yacht Hotel gorilla.  You will also find special Royal Yacht Hotel deals and competitions here, along with gorilla facts & fun!  Happy hunting and enjoy the Go Wild Gorillas Trail!