Visit Jersey Telegraph Feature
February 13, 2017
'A hotel worthy of any city in the world'
This was how Theresa Harold of The Telegraph described her stay at The Royal Yacht Hotel in a recent Visit Jersey feature in The Daily Telegraph.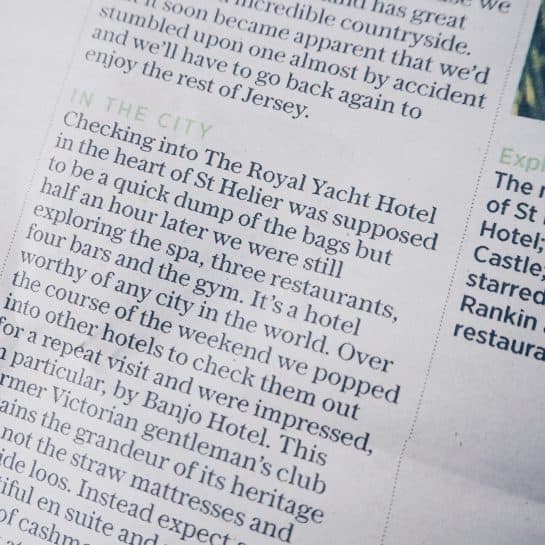 Read a review of The Royal Yacht from The Telegraph here: http://bit.ly/RYTelegraph
"A super stylish, town-centre hotel with views over the marina and café tables on a popular square. Enjoy the ambience of a luxury yacht without the seasickness. Superb food, tranquil spa and one of the most lively drinking dens in St Helier round off the offering."
Tried, tested & recommended.