Spa Sirene | 5 Star Rating
November 13, 2017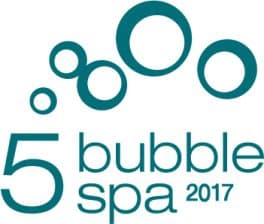 We are delighted to announce that Spa Sirene has been awarded '5 Bubble' Status by the Good Spa Guide after their recent visit.
"Five bubble spas will give you the whole package; an uninterrupted spa journey, tip top treatments, first rate facilities and fabulous customer service. Be prepared for a slice of spa luxury."
Good Spa Guide Review
'We awarded Spa Sirène a Good Spa Guide bubble rating of 5 bubbles. The spa was spotless, all the facilities were in good working order and my treatment was top-notch. Although small, the spa maintains a feeling of friendly intimacy and numbers are carefully managed so that it never feels crowded. The staff, food and pool area make it an indulgent hotel spa experience.'
A big congratulations to all the team at Spa Sirene!