Lanique Bottomless Brunch
October 01, 2019
Lanique Drinks will be taking over The Drift on Thursday 3rd & Friday 4th October. Lots of free samples and tasters on offer! Come down and join us for some good food and good times!
When you drink Lanique, you're drinking the true Spirit of Rose. Enjoyed for over 200 years, throughout European aristocracy by kings, queens and emperors, Lanique is the pure distillation of 18th- century splendour recreated in this modern world.
On Friday 4th October , the takeover will finish with a 'Bottomless Brunch at Dinner' between 5 & 8pm in The Drift. There will be free samples to giveaway, live entertainment and musicians. Please see the menu below…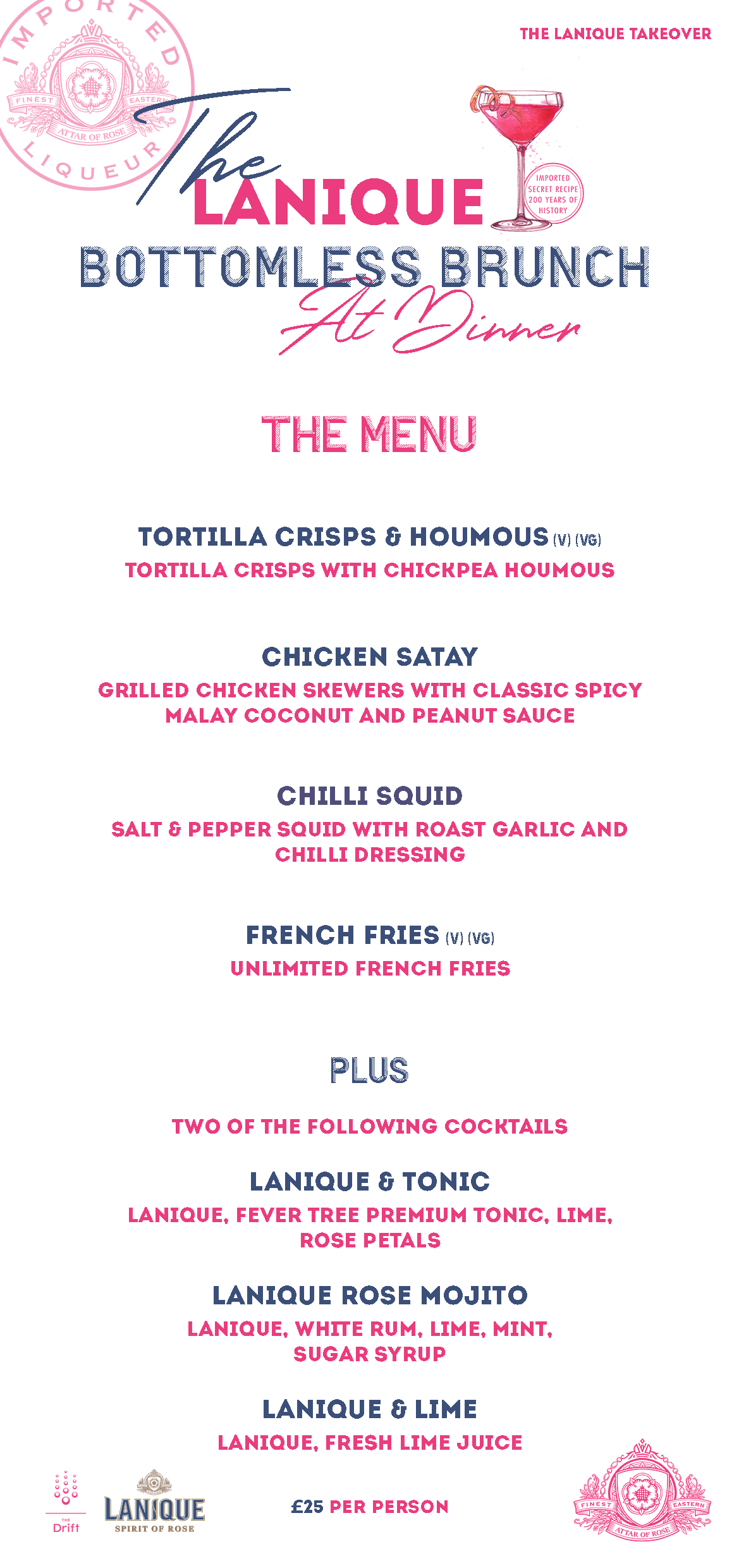 Yep – you read that right – unlimited fries!
Cost £25pp | To reserve a table, email: [email protected]